Specialized
Silence Lines is an experienced Freight Carrier specialized in heavy hauling and over-sized loads from US and Canada into Mexico and vice-versa. We can offer you "straight thru service" without transloading at the border.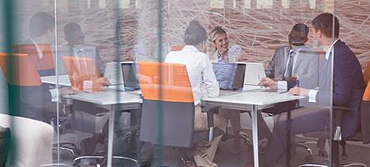 Whether crossing borders or oceans, Silence Lines can provide full service logistics. If you need to get product there, chances are we've been there whether Mexico, Asia, Europe or Canada.
Silence Lines partners with only the best in Mexican and Canadian Customs Brokerage so we can effectively and efficiently expedite border crossing minimizing delays and confusion.
If you have a question about international freight we're here to assist you. Let us provide you with professional and accountable trans-border services and solutions.
Boat Transport
We are fully licensed and up to date on the requirements of each State and Federal DOT regulations for boat transportation.
More importantly, we understand the planning needed to get your vessel moved from one place to another.
Each state has it own rules that must be followed. The permits needed can vary from state to state. It can be a headache just trying to keep up with it all.
With our boat transport service, your boat move is simple and easy, from pick up to delivery.
Hazardous Materials
Shipping hazardous materials requires taking precautions and using special protective equipment for the safe transportation of these materials. Hazardous materials can be a solid, liquid, or gas that can harm living organisms and/or the environment. HAZMAT is an equivalent term, exclusively used in the United States, which denotes hazardous materials. Hazardous materials may be flammable, toxic, explosive, radioactive, or biohazardous in nature, which is why they require the implementation of safety precautions during their transportation. Most countries have specific rules and regulations to manage hazardous materials but these rules and regulations differ depending upon the use and status of the material. People who handle such materials normally wear protective clothes and also carry protective equipment.
The shipment of hazardous materials is strictly regulated by the U.S. Department of Transportation (DOT) and the IATA (International Air Transportation Association). The shipment of these materials may present a serious danger if an accident occurs during their shipment. Thus, it is important to follow the rules laid out by the Department of Transportation so that any potentially unsafe conditions are minimized. The U.S. Department of Transportation can impose severe penalties, which include huge fines and even imprisonment for the violation of these rules.
The most important factor involved in shipping hazardous materials is the correct identification of the hazardous materials. Hazardous materials are grouped under different categories. The different categories are:
Explosives
Flammable Gas
Non-Flammable gas
Poison Gas
Flammable Liquid
Flammable Solid
Spontaneously Combustible
Dangerous When Wet
Oxidizer
Organic Peroxide
Infectious Substance
Radioactive White I
Corrosive
Class 9